Life: Cell Phone Edition
I got a job! Long story short, I am now a nanny for two adorable boys, aged four and three, who will hereafter be known as D and L. My weekdays now consist of building walls out of stuffed animals to protect against monster attacks, changing poopy diapers, and doing arts and crafts projects. Lots more to come on that, as well as fun photos of our art adventure in the park today and my weekend "up north". In the meantime, here is a little of what I've been up to, courtesy of my cell phone (they're GIANT because they're on Photobucket and making them smaller is too much work):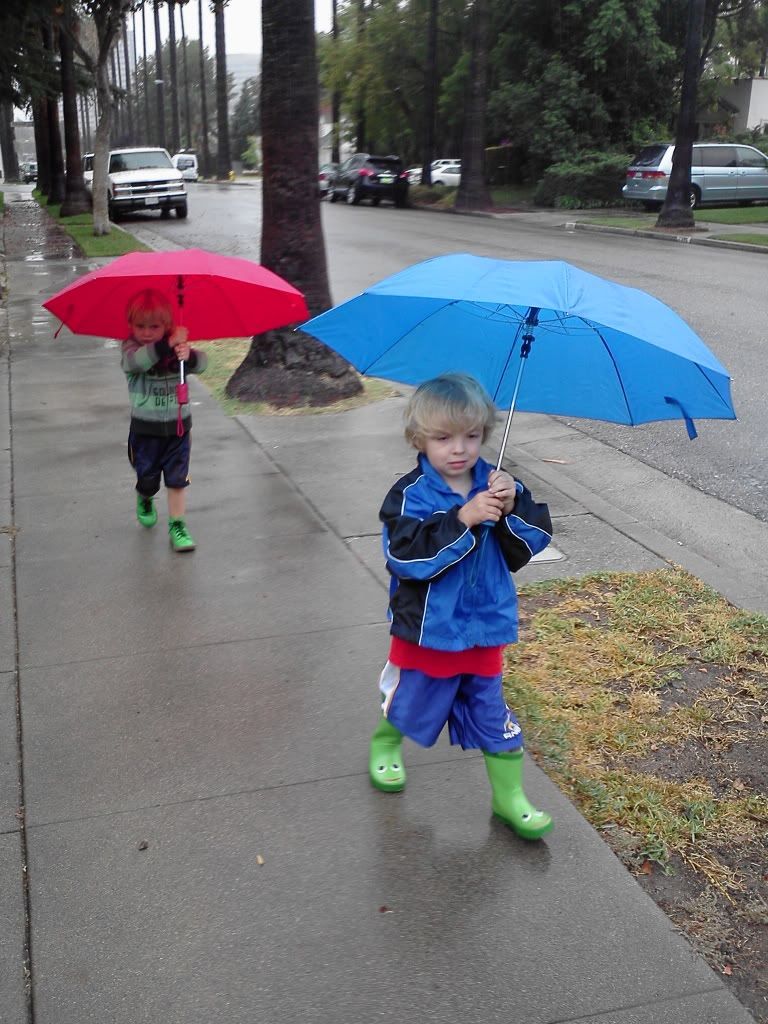 Rain walk (red umbrella is L, blue umbrella is D)
The sunset on Hollywood Boulevard, taken on the way to our evening Runyon hike
The end of the rainbow, RIGHT into the Hollywood sign - of course I didn't have my camera with me, so this is the best I could do.
Taken from the top of Runyon Canyon.
Sunset from the top of Runyon - the skyline isn't of DTLA, it's of Century City, and beyond that is the ocean.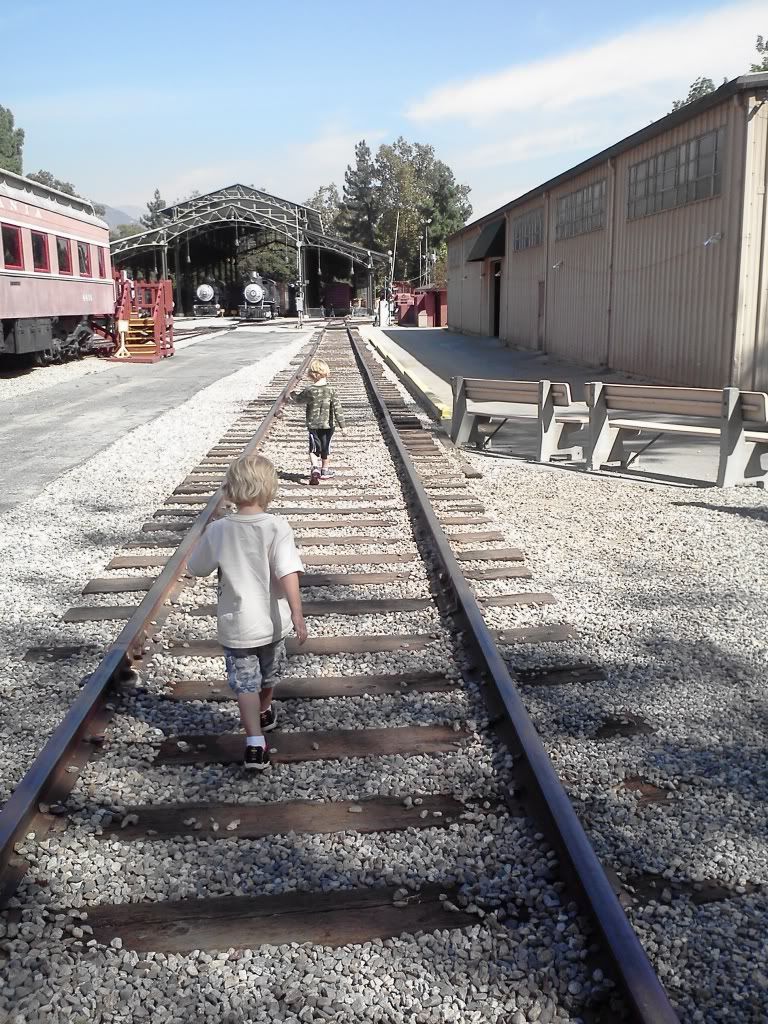 Monday visit to Travel Town, a train museum connected to the LA Zoo and Griffith Park
Train ride!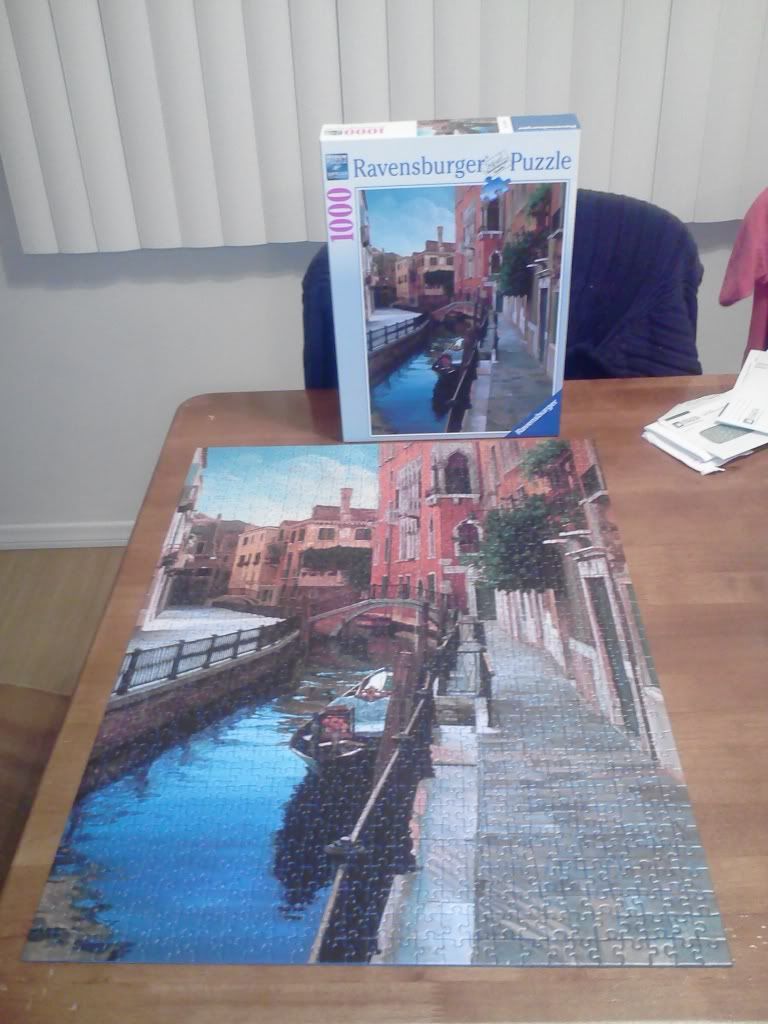 Toby and I finished our first puzzle together. 1000 pieces! Ravensburger: vanquished.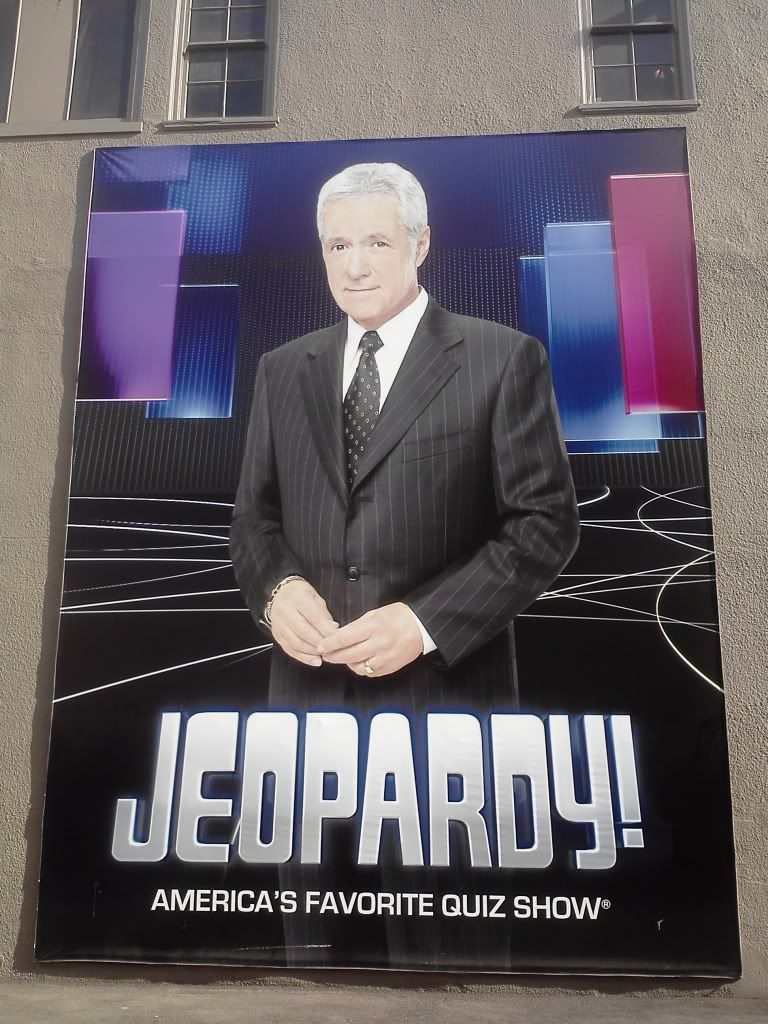 We went to see two tapings of Jeopardy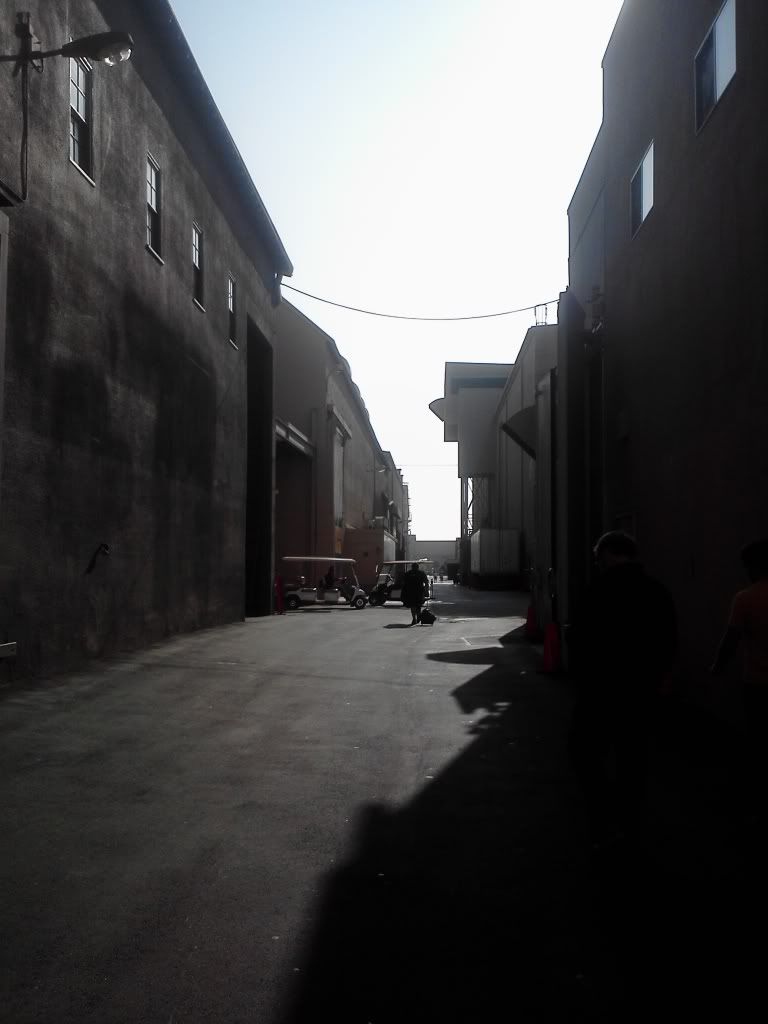 The Sony lot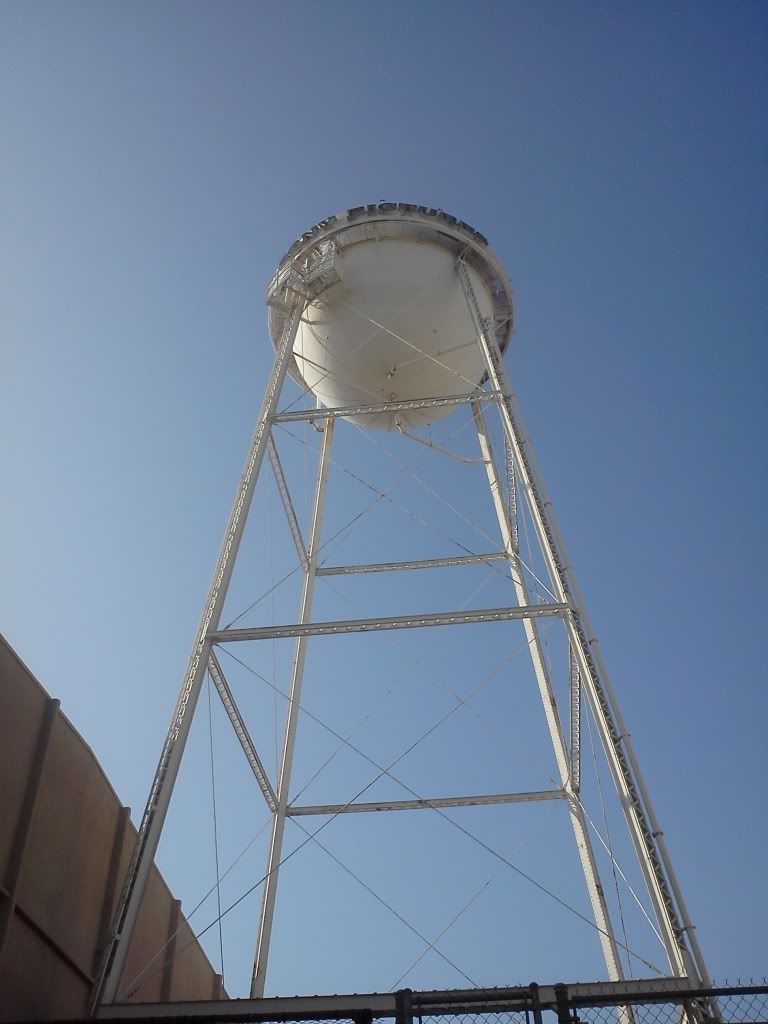 Sony water tower
Huntington Beach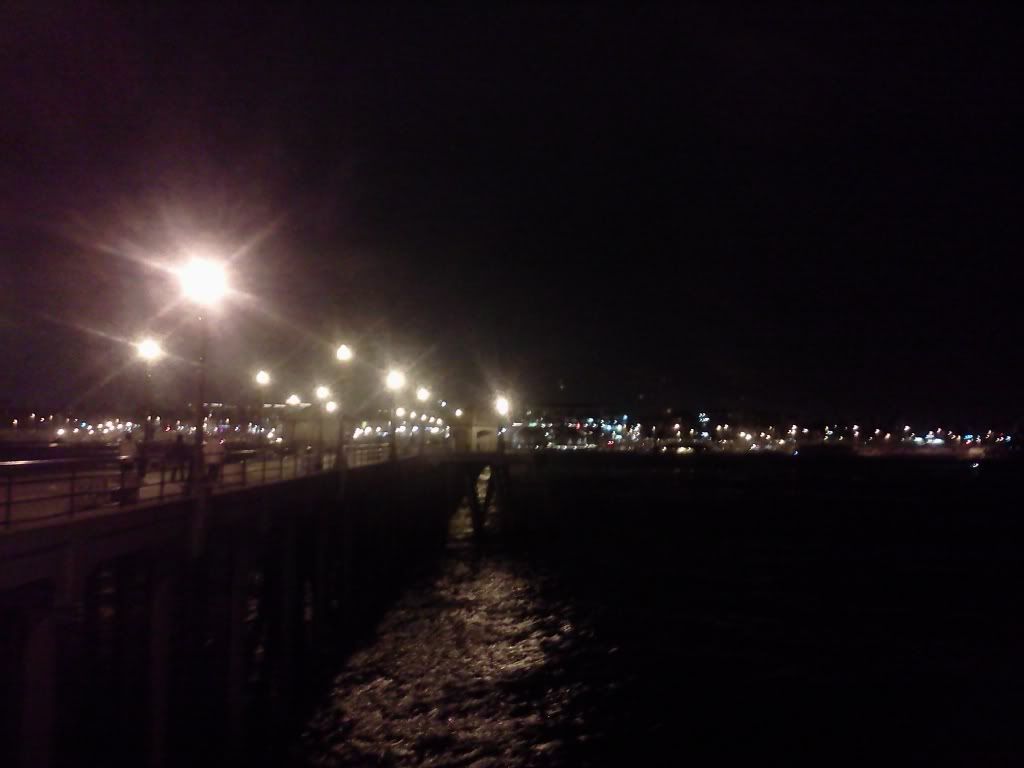 Huntington Beach pier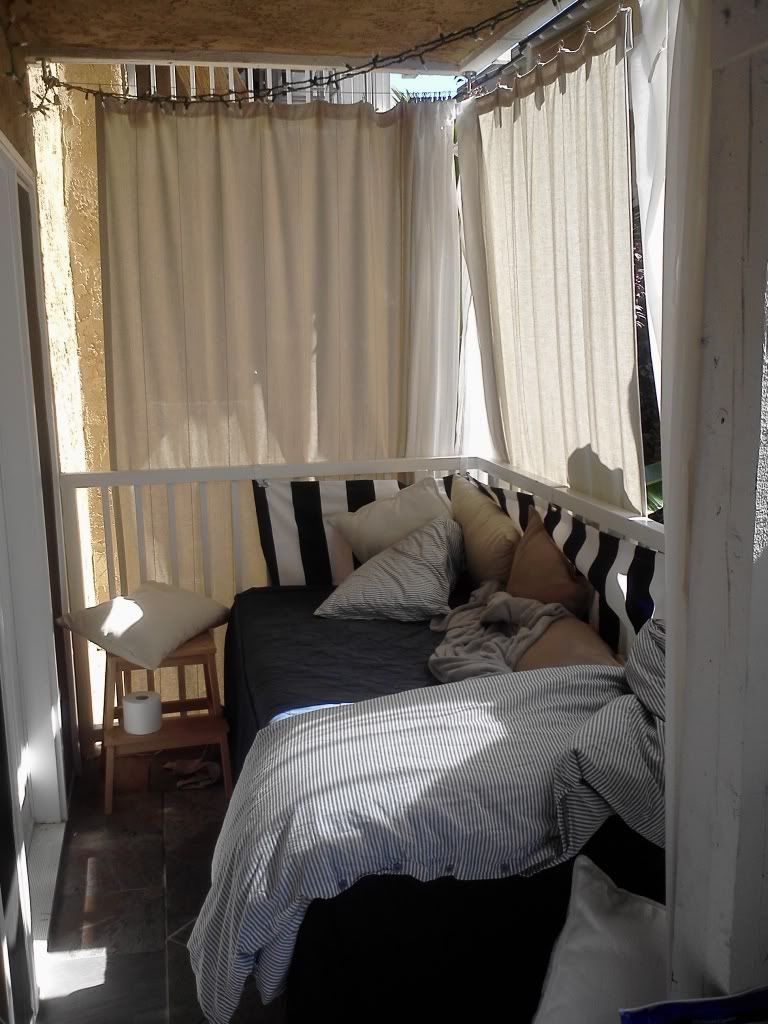 Cam and Sarah's balcony bed = nap time for Rachel
Beach time in Hermosa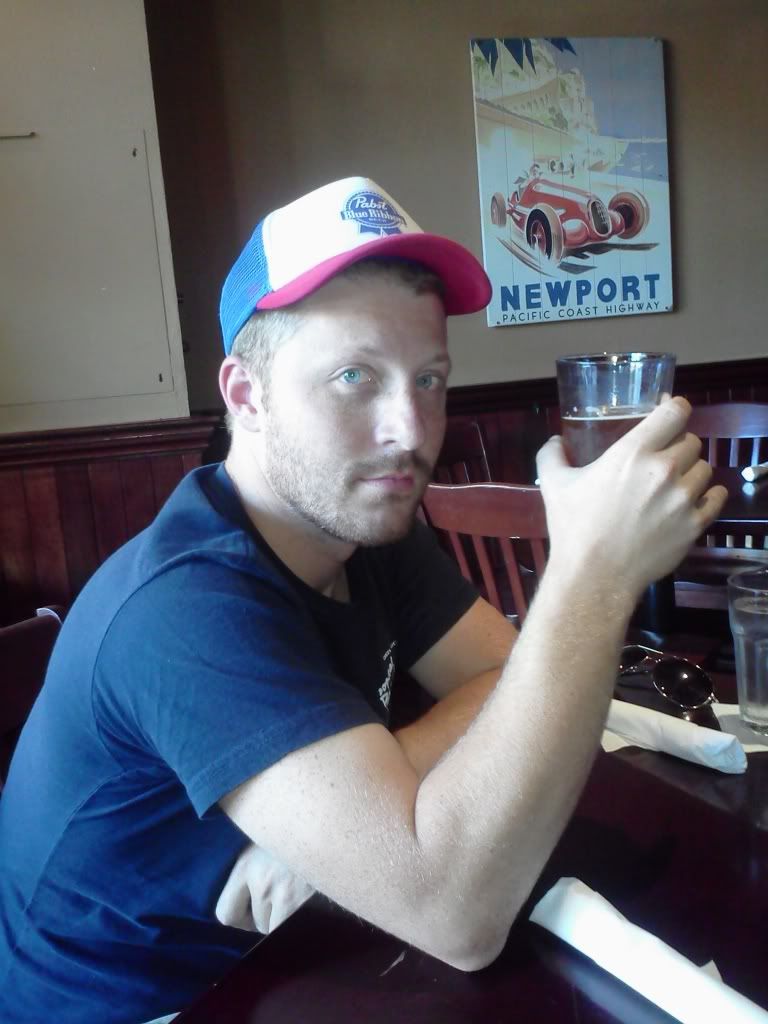 Brewski with my hunkalicious boyfriend
Massive pipe cleaner bracelets. I was given a little blue one with a feather, and was told I could keep it if I wanted.
I haven't been posting a lot lately, but hopefully that'll change soon as I get used to this new schedule. Happy week!