Life: Cell Phone Edition
I know I already did one of these, but I take a lot of photos with my cell phone every day, because it's a lot more accessible and way less mass to carry around, so I think it makes sense to do one of these every time I feel like enough photos have piled up. It's nice to be able to take the time to frame and shoot a photo with a big fancy camera, but sometimes a cell phone captures the spur of the moment little things that would pass right by if I couldn't just point and shoot.
So, here's what I've been up to lately (lots of towheaded adorableness in this one):
Two BFF brosefs chalkin' it up in the driveway. We drew an entire road for their cars to drive on, and I consequently realized that I am getting old and my back is no longer as flexible as it used to be.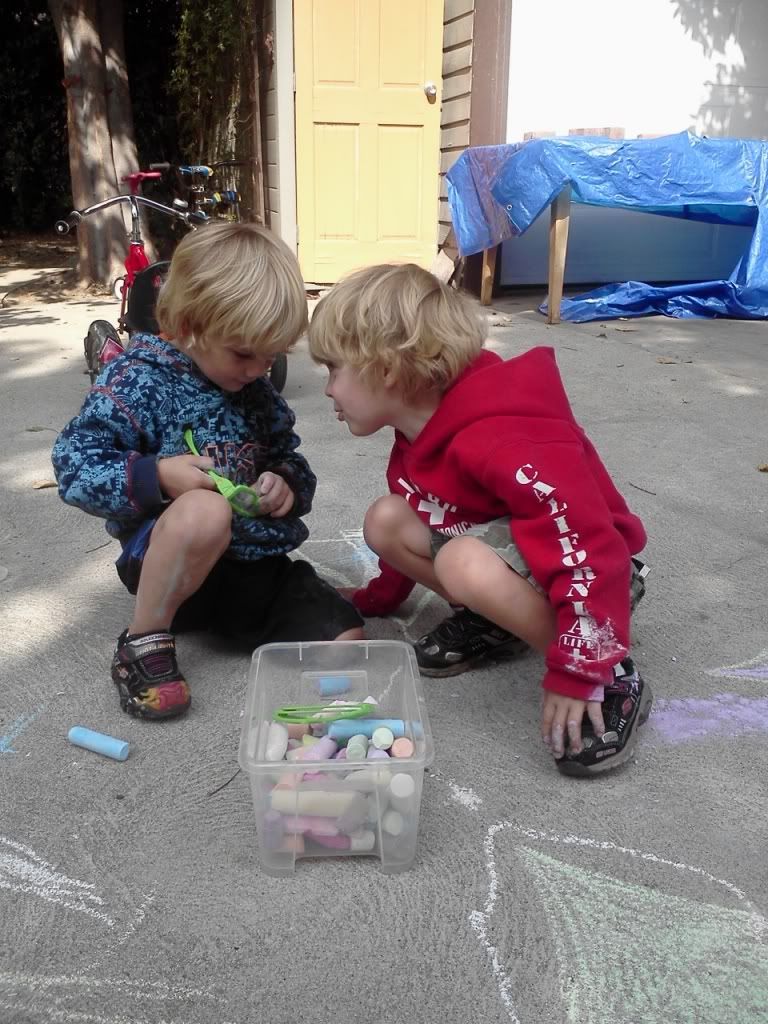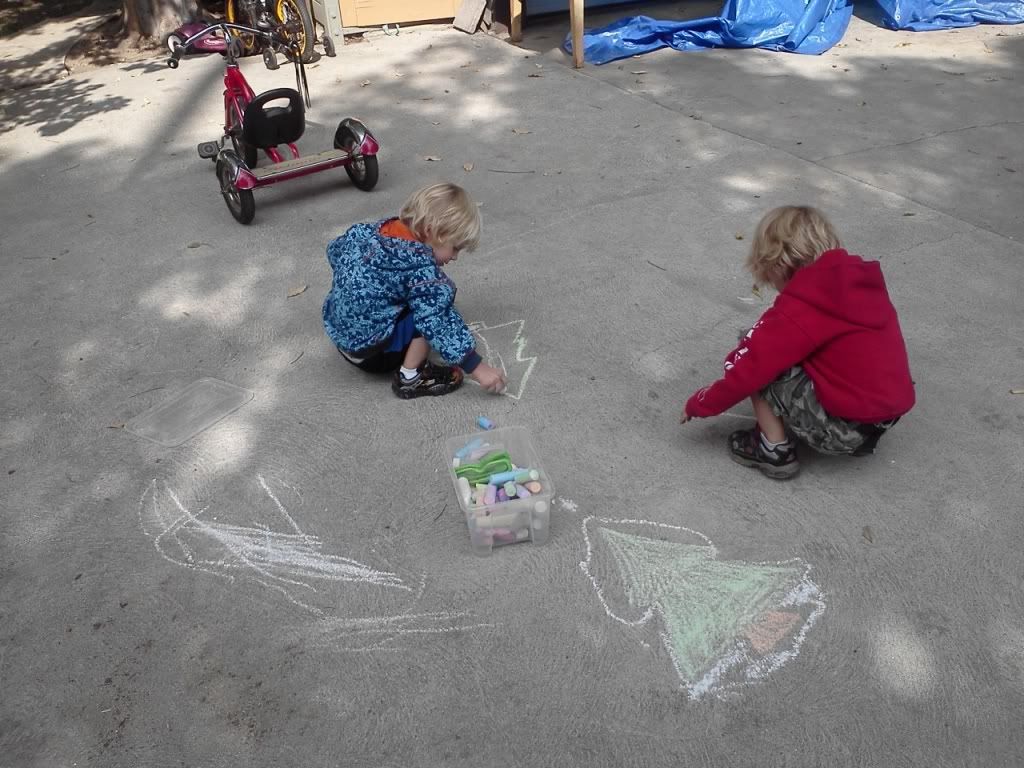 Then, D&L decided they wanted to be cars, so they took over their toy car box and we made lots of vrooming noises.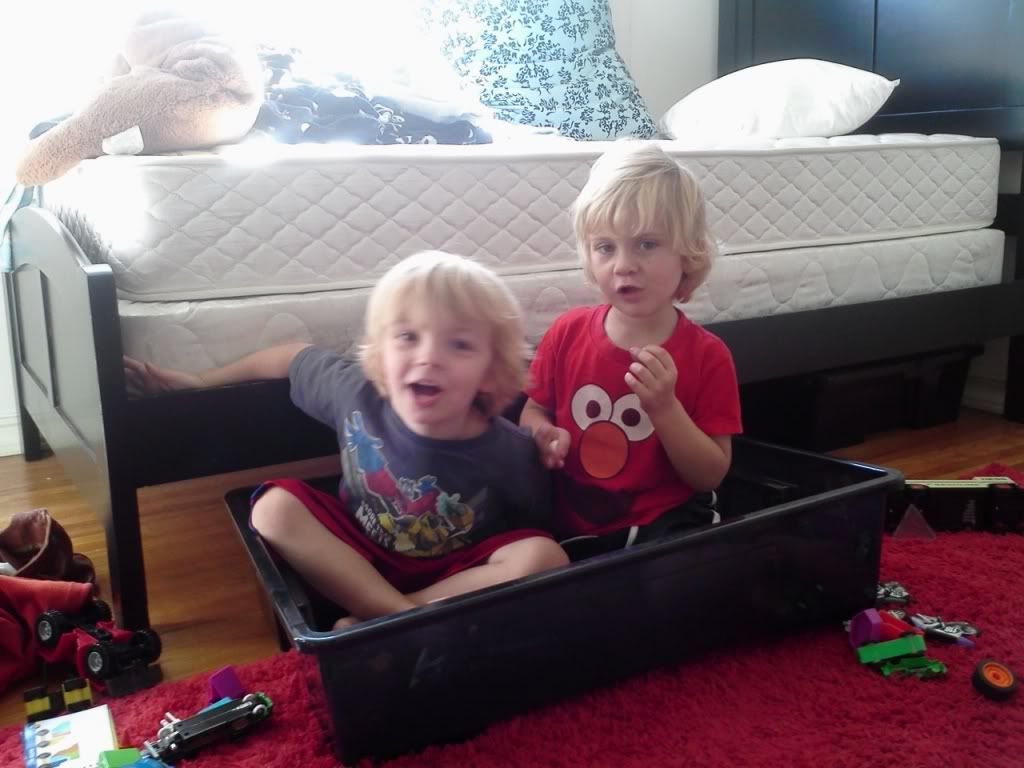 Then we went on a walk (note: this didn't all happen on the same day, we just happen to do awesome things like this all week long)!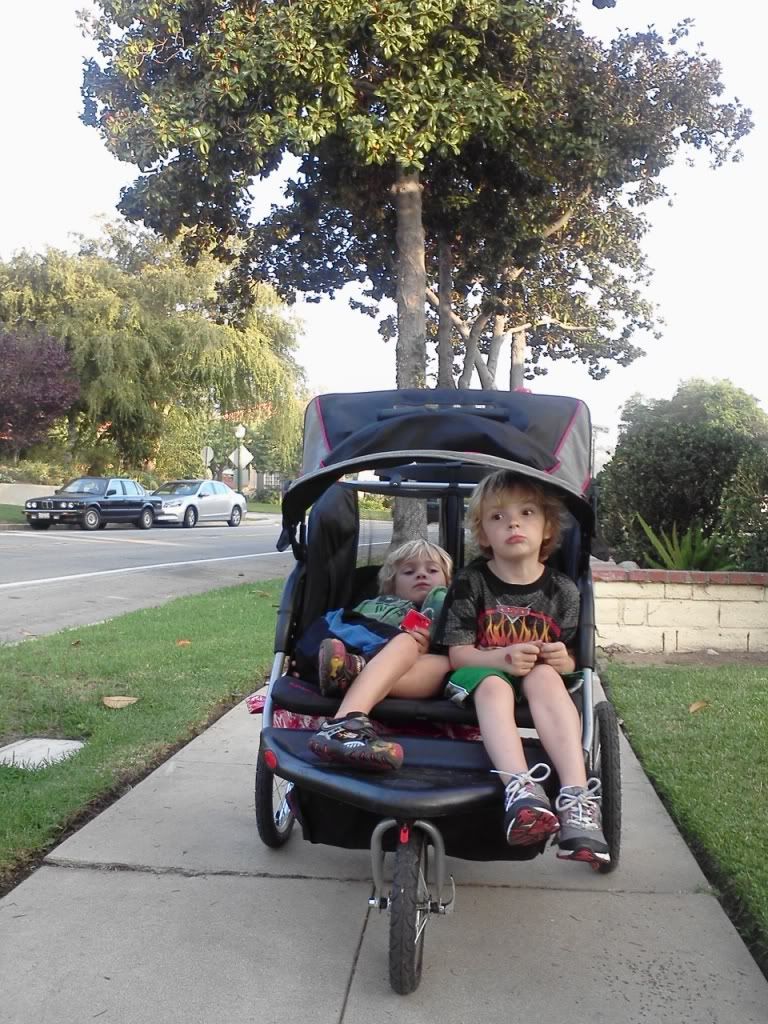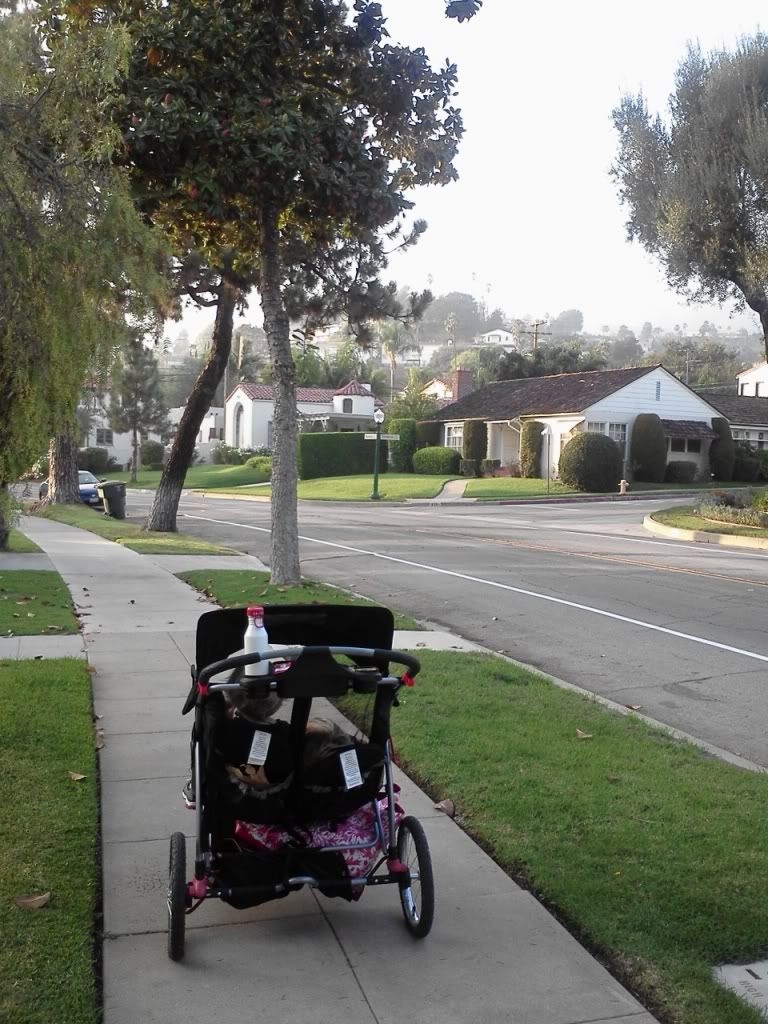 I wish that last photo had turned out better; the white haziness behind the top line of trees is actually tall hills covered in pretty houses...and strangely enough, it was neither foggy nor smoggy that day, so I'm not sure what happened. It was really pretty.
Also happening in my life: whenever I drive Toby to and from work, I spend a lot of time in traffic. It would suck (and sometimes it does), but I get to look at the scenery while I sit around going 0mph on the freeway. On clear days, like this morning, I got to see downtown Los Angeles framed by giant mountains on one side, and the Hollywood sign and Griffith Observatory perched on the hills on the other. Before I moved, I never would have guessed that the mountains here are so tall, but seriously, we have some crazy mountains. Here are a couple of pictures that do not at all adequately portray how awesome the view is that I took from my car (safely, of course, don't worry so much, Mom! I was at a dead stop when both of these were taken).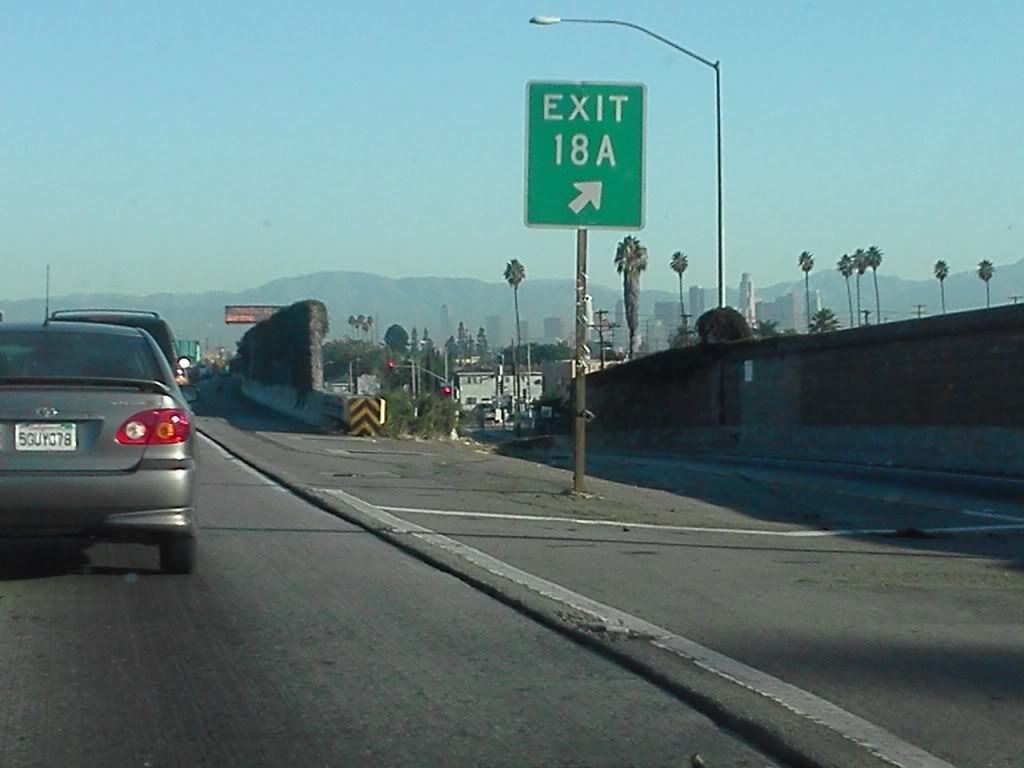 And then we took another walk and dey bofe fehw asweep, and I swoooooned.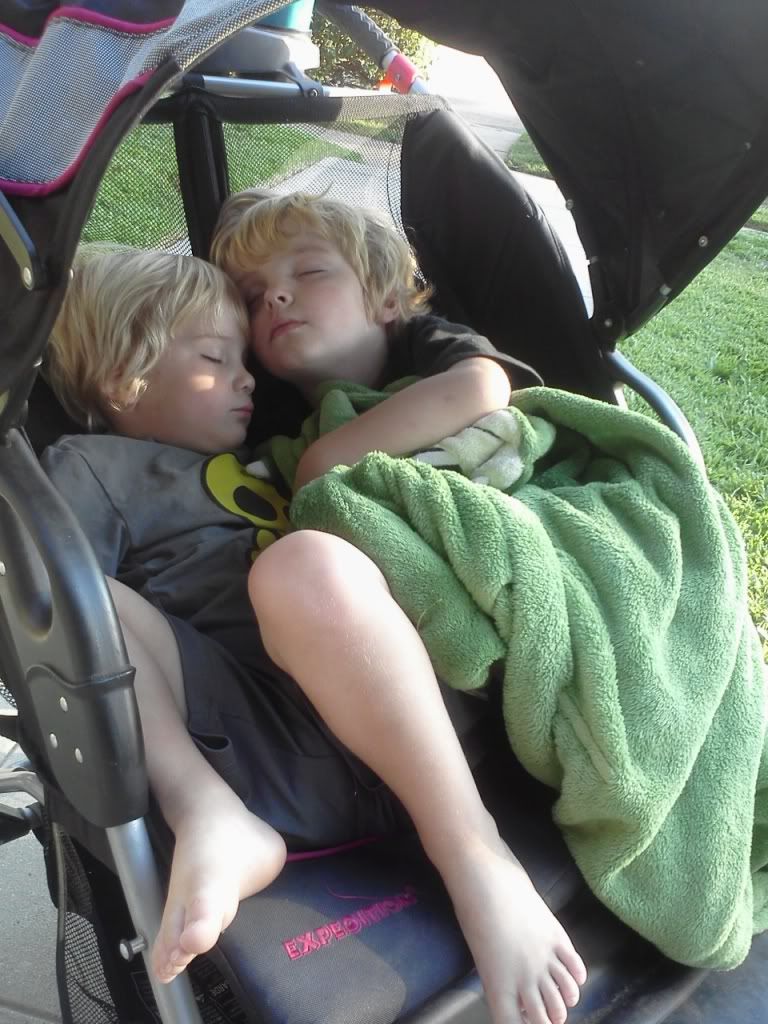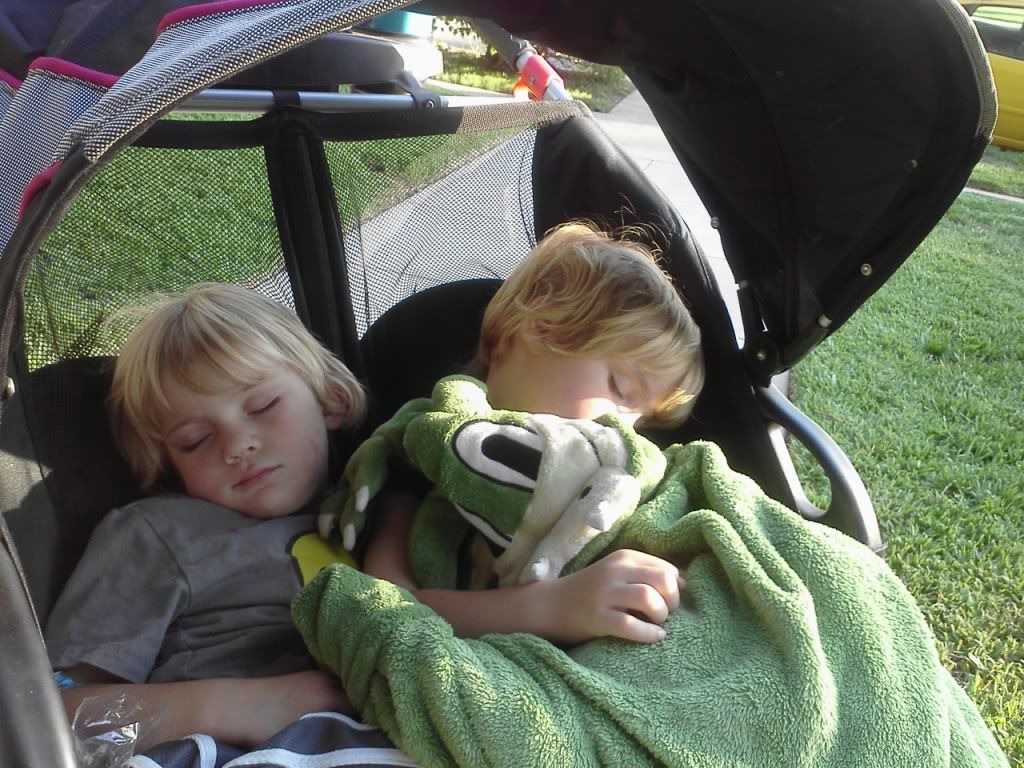 And last but not least, I saw the real Beverly Hills for the first time. We drive through it almost every day, but usually we go the "Through Traffic" route, and then last week on the way home from Toby's work we decided to be spontaneous and get in the right lane, where the sign reads "Local Traffic Only". And hoo baby, we are not at all local traffic.
Imagine the prettiest people, both male and female, that you have ever seen. Add the most stylish clothing and the most ridiculously expensive cars you can think of, and then wrap it all up in gorgeous white buildings filled with every single high-end store in the world and lined with perfectly manicured streets, and you have the shopping district in Beverly Hills. I have never seen so much wealth in one place in my life, and I can't believe something like it actually exists outside of the movies. I repeated my awe to Toby again and again the entire way home (which is only about ten minutes...I live that close to immense wealth, and homeless people store their shopping carts outside of my building). Do you
see
that photo? Two blocks away from that, the street gets three times dirtier and the buildings turn into a weird shade of peach. It is its own world.
Someday I might go there and take real pictures, but I'm kind of afraid they'd mistake me for a tabloid photographer or something (I'm sketchy enough), and I'm not sure what they do to paparazzi there...shoot them?
So there you have it. Life from the eyes of my cell phone, take two.
Happy Humpday!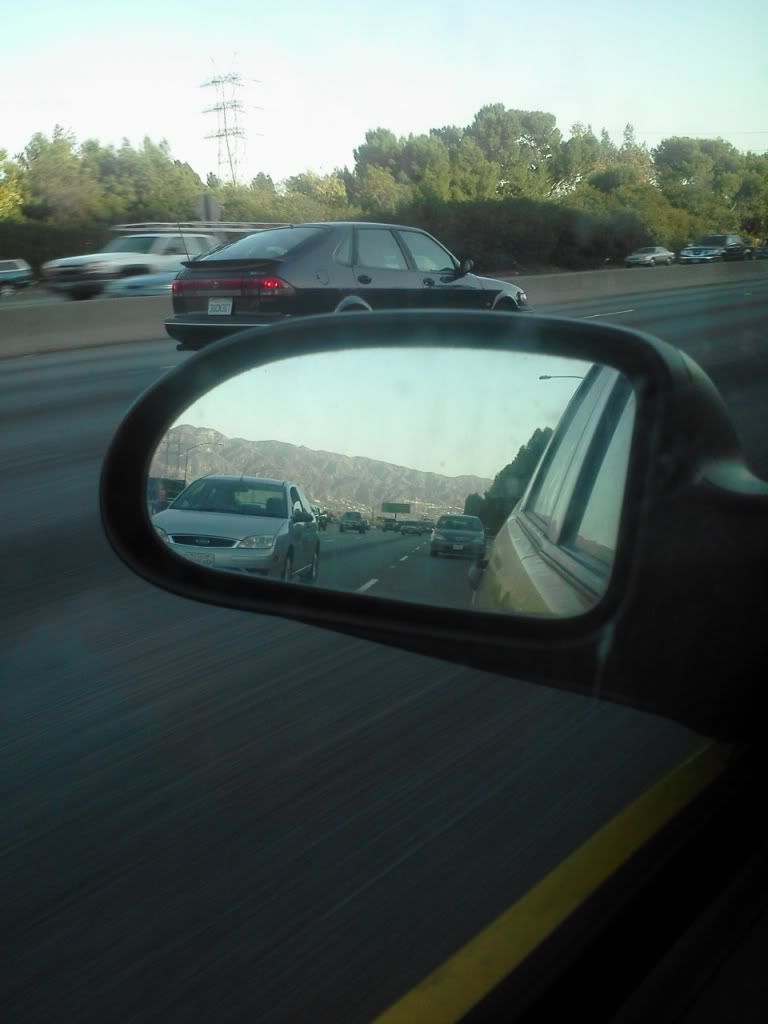 Shhhh...it was only one time, I promise.