Candy Cane Lane
Last night I learned about a holiday tradition: Candy Cane Lane.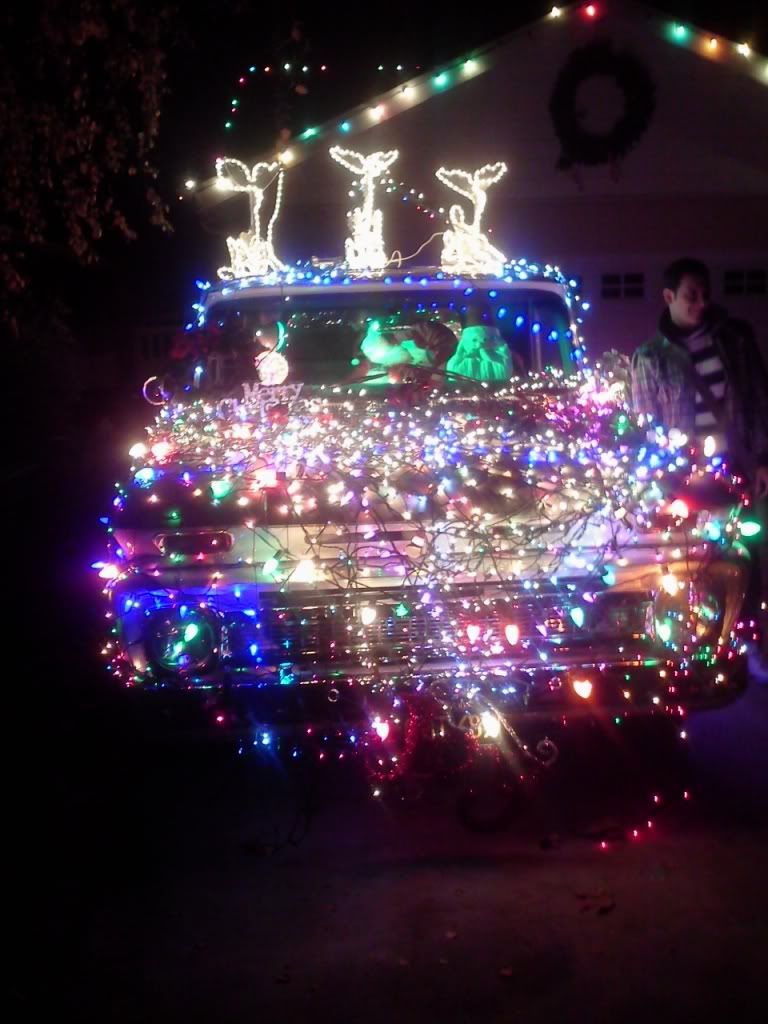 There are a few neighborhoods in the Los Angeles area that go all out with their Christmas decorations, and I've been hearing a lot about them this month. Then, on last week's episode of New Girl, the characters go to a place called Candy Cane Lane (sadly, not its real name), and I was inspired. However, while the television version of Candy Cane Lane is empty and peaceful, it was a bit more...hectic in real life.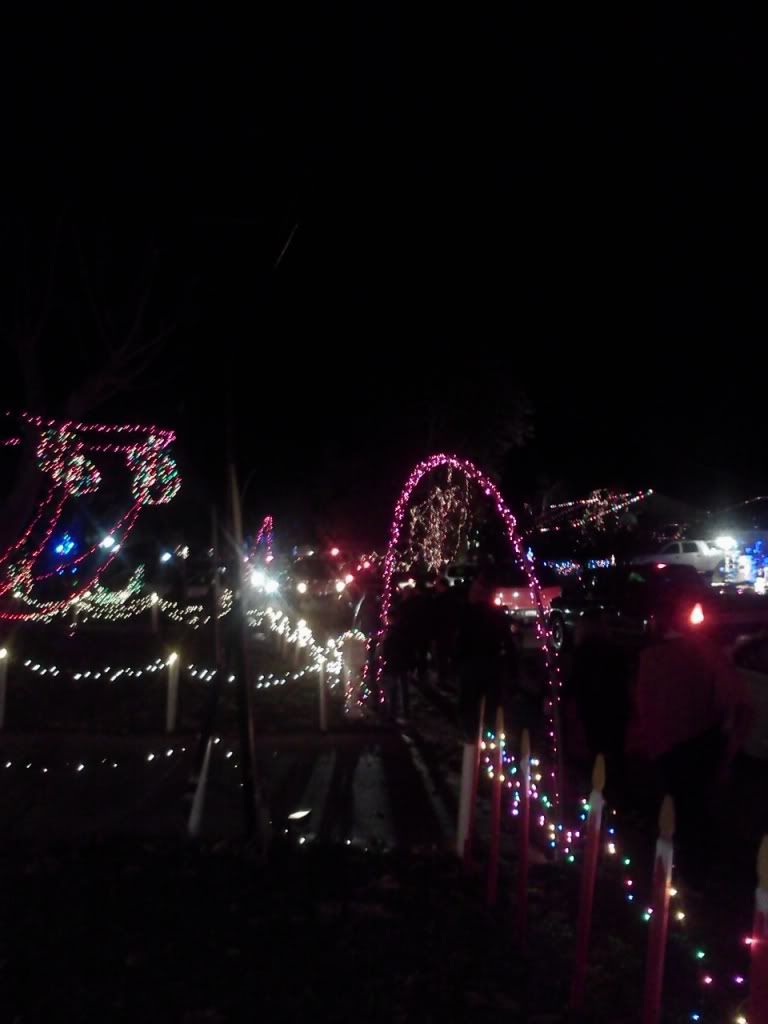 Does this happen in Minnesota? I mean, I know there are some neighborhoods with more Christmas lights than others, but this was a full blown family friendly event. There were multiple lines of cars stretching for blocks in different directions inching along at a snail's pace, and most of them had kids sticking out of the sun roofs and windows. There were SUVs with lights strung around the roof racks and Christmas music blasting out of the stereo. I saw multiple pick-up trucks whose beds were filled with kids sitting in chairs and sipping on apple cider. We were on foot, which made the whole experience a lot faster, but it was a tad chilly (we're talking upper forties to lower fifties here, guys - arctic), so we stopped at a hot chocolate stand that some kids had set up in their driveway and bought a couple of cups and chocolate chip cookies. There was even a funnel cake truck.
My camera was out of batteries, which I only discovered when we had parked and were about to walk around (of course), so I had to rely on my cell phone for photos. This is definitely going to be a tradition for me, but next year we're going to do it up in style - in an automobile, preferably a pick-up truck, with music and hot drinks. I'd like to be able to have this tradition with my children someday, as well. It's pretty hard to do in the midwest, what with winter actually being cold and stuff, but it's perfect for southern California.
Happy six days until Christmas!