Sickness & Sunshine, Revisited
To set the mood, I'd like to begin my showing you the remnants of my night last night:
The snake has nothing to do with being sick - I accidentally stole it from D when I left work on Thursday and discovered it in my purse the next morning.
I was going to take the weekend off from blogging and get outside and do some hiking and exploring this weekend...and then I got
sick
again. If there's anything I've learned from working with preschoolers all the time, it's that they have some kind of sickness gunk floating around in their bodies 75% of the time, and this does not bode well for me, even if I do have a more developed immune system. I'm pretty sure this is the exact same kind of sick I was a month ago; at this point I feel as though
D&L
and I are just passing it back and forth, and I'm never going to get better and I might as well just build myself a permanent house cave out of blankets and pillows and prepare settle in for all eternity.
All right, so I might be exaggerating a little. Again.
This weekend, the temperatures are perfect, and the sky is clear blue. It's 81 degrees right now, man. And it's a Sunday! This day yells, squeals, screams beach day. Unfortunately, I can hardly keep my eyes open, or breathe, or talk. I tried to explain to Toby that those functions are not exactly necessary to laying on a blanket on the beach and napping (except the breathing part...that might be kind of vital), so it was still totally possible to go to the beach. I said, "It's just so beautiful out there right now. I don't want to miss it!"
His response: "Rach, every day is beautiful."
My response: "Toby, stop being so reasonable."
It's
deja vu
. I don't want to miss this glorious day, but if I get out of bed and do something, I might end up being sick longer, and then I'll miss even more glorious days. Midwestern anxiety, when will you stop hounding me?!
Okay, enough about that. I'm sick, I'm in bed, yadda yadda yadda. Might as well write some blog posts!
Yesterday I wasn't feeling quite as awful, so we tagged along on a little open house adventure with our friends Sarah, Cam, and Aaron. Sarah had found a few listings for homes in Malibu worth millions of dollars, and we decided it would probably be a good idea to check them out. Might as well start shopping around now, right?
Casa numero uno (all photos are from my cell phone, because I am terrified of authority and was convinced that if I brought my fancy camera into any of the houses, I was going to be yelled at/lectured and then thrown forcefully out the front door):
Video was the only way to truly show how awesome the view from this place was. It was located right on the beach - complete with a stairway that you could raise or lower directly onto the sand from the lower floor. And excuse me, but did you see the neighbors' house? With the circular hot tub deck, and the bridges, and the lap pool? Gimme a friggin' break.
Casa numero dos: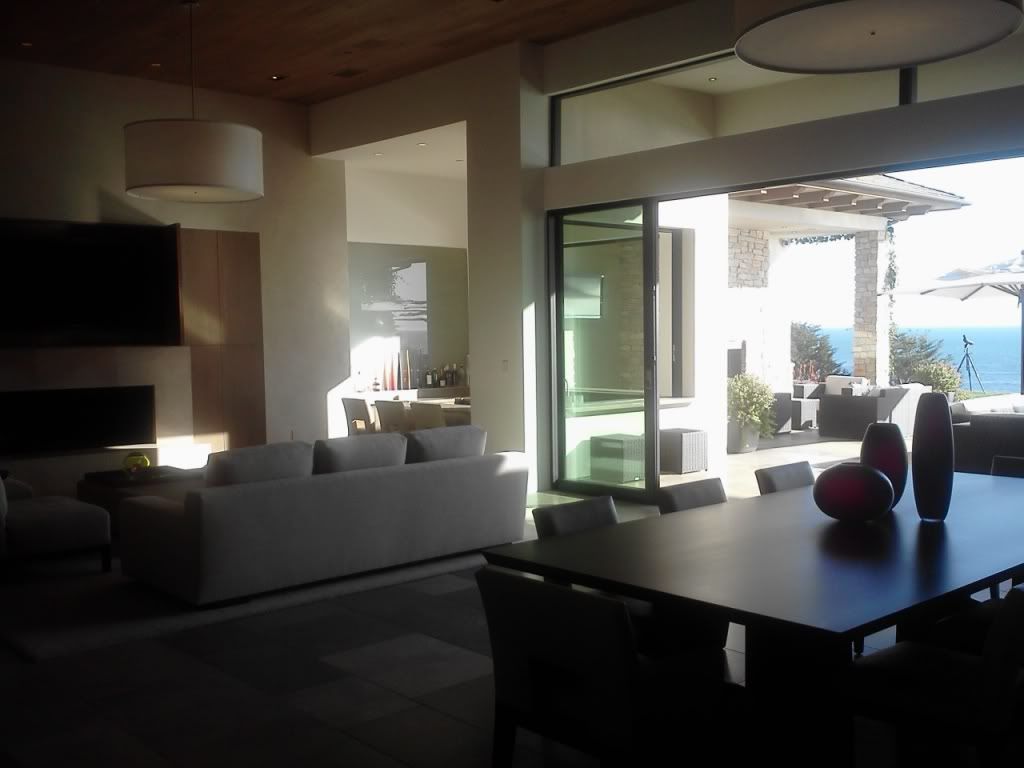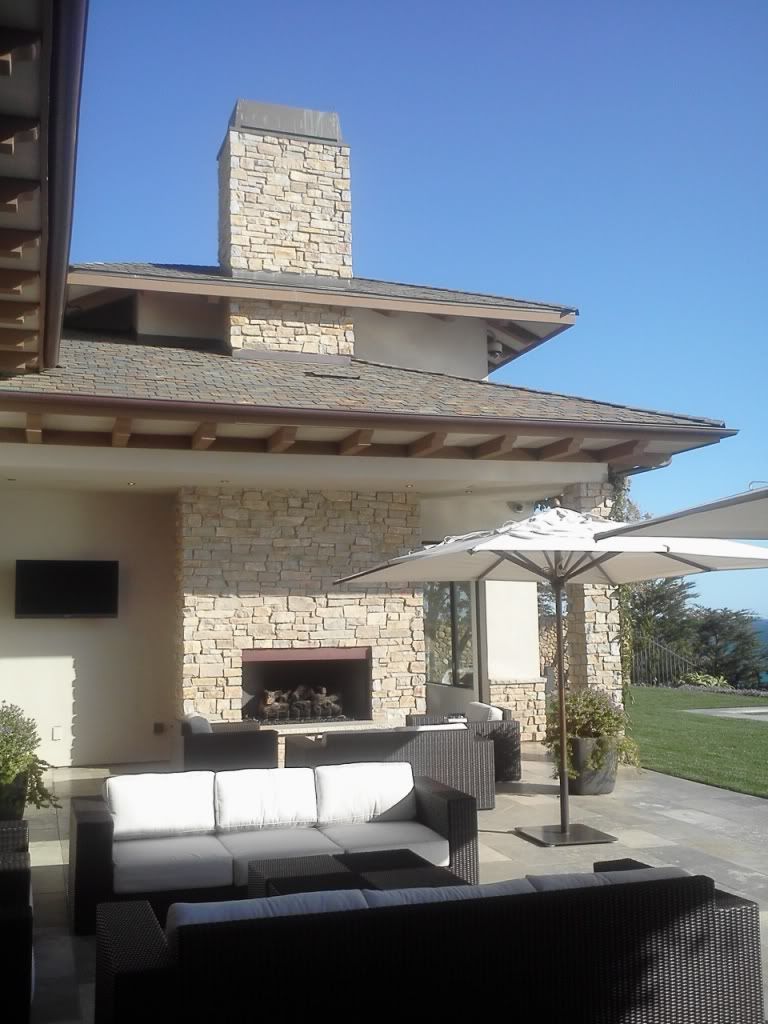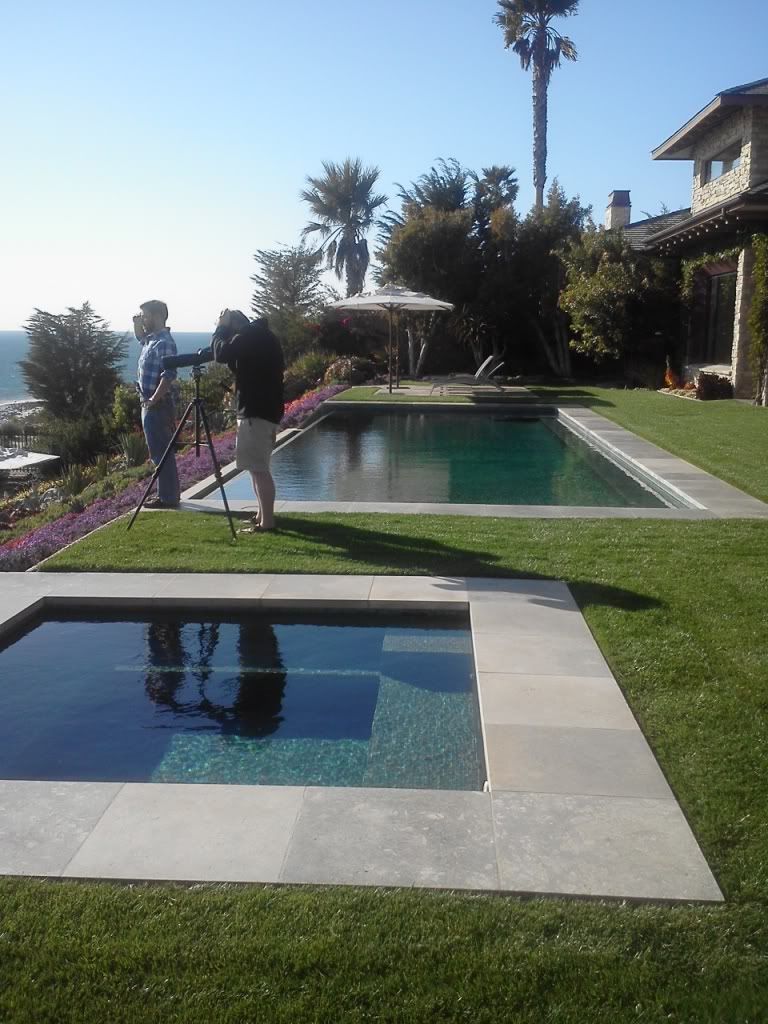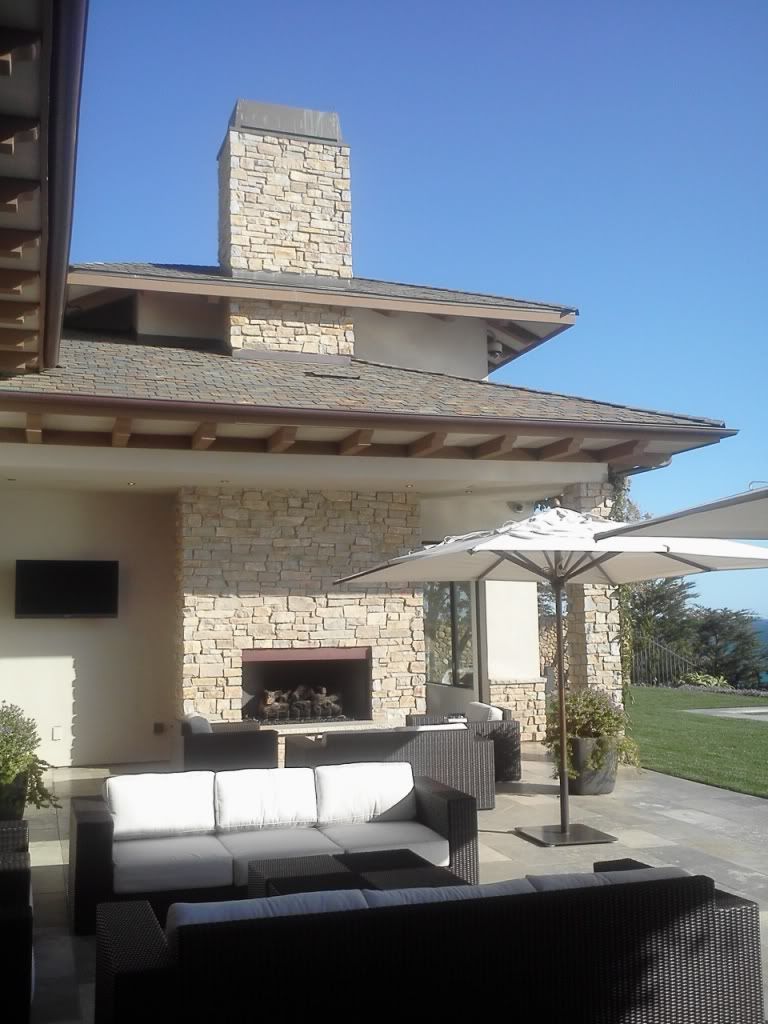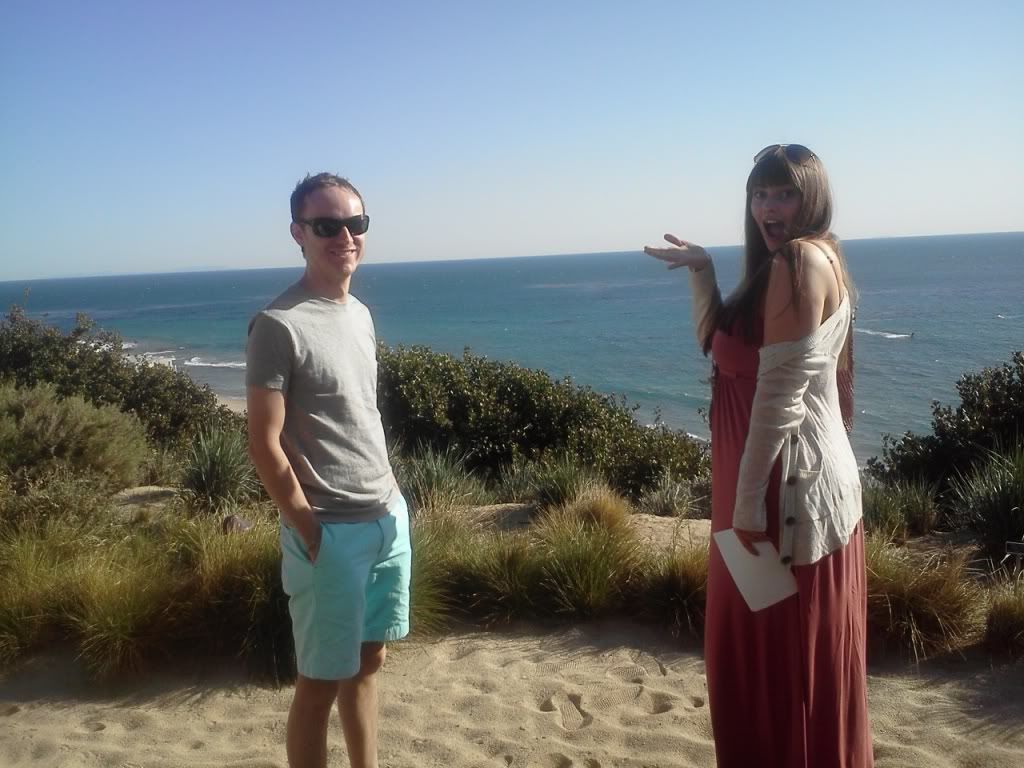 When we got to this house, there was no realtor there, and the only other people around were three teenage boys who were obviously doing the exact same thing as us. We smiled at each other guiltily/knowingly and stayed out of each others' way. This place was crazy nuts huge. There were four bedrooms, the entire living area was one massive, high-ceilinged hall, it had a hot tub and infinity pool, its own mini beach, and it was right across the highway and up a hill from the ocean. Ridiculous.
The third and forth houses we checked out...ugh. You guys. My dream. How do I even begin to express how incredibly much I loved these places? I took no photos, because I was too busy being enchanted and DYING of excitement that houses like them exist in the world, but you can check out photos
here
and
here
(the first one was my favorite of the day). As you'll see, they are essentially straight out of a Jack Johnson surfing documentary. They were built in the 1960s, and they are part of a little private community road nestled right along the ocean. All of the houses on the road have their own unique vibe, and there were surfboards and kayaks and sandals everywhere. My favorite one felt like a cabin at the beach; it even had that woody, cabiny smell. They felt so lived-in, and so loved, and you could tell they had history and personality. They felt like more than houses; they felt like homes. And they were the "cheapest" ones we looked at all day, coming in at just under 7 million dollars. You know. Super inexpensive. Someday, man. Someday.
All right, I'm off to take a nap! Since I started writing this, the temperature has climbed to 86 degrees. You're killin' me, LA. But in a good way. Kind of.
Some things I'm diggin' right now:
:: The cutest lil' stampede you ever did see -
dolphins
! This video was taken in Dana Point, where the annual Whale Watching Festival is currently taking place; I'm going to try to make it down there next weekend.
Happy Sunday! Wherever you are, get out there and enjoy it for me!