June Gloom
Believe it or not, living in southern California isn't all
sunshine
and
rainbows
.
Sometimes, this happens:
It's called June Gloom, and it's taking over the Southland (she said in her best reporter voice).
I was going to try to explain it in my own terms, but I'm not a meteorologist, nor will I ever even attempt to be one, so instead, I direct those of you who are curious to find out why it happens to
this article
and
this clip from The Ellen DeGeneres Show
.
Both are excellent resources.
June Gloom is an incredibly apt name for this phenomenon, because man oh man...lately, I've been kind of feeling like I live in Portland. At least in the mornings and evenings. Usually the marine layer from the ocean doesn't make it this far inland, but for the past week, I've woken up and it's been cloudy, misty, and chilly.
The cool part about the past couple of days is that starting in the late afternoon, you can see the mist slowly rolling inward from the sea. It's like a cloud tsunami; a condensation mountain.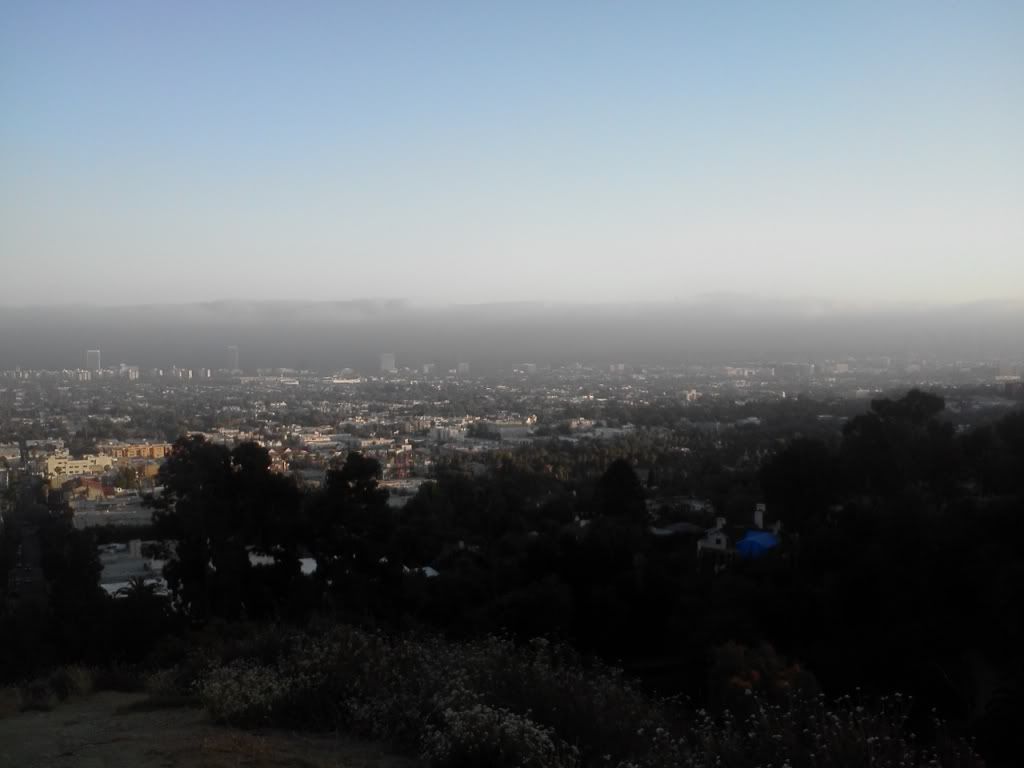 Looks like a mountain, right? Wrong. It's a wall of cloud.
The view of the Gloom rolling in from our bedroom window
Honestly, it hasn't really affected me too much. It puts a bit of a damper on my morning commute, but since we live far enough inland, it burns off fairly quickly, and it makes for some pretty amazing sunsets and views while hiking.
This has nothing to do with June Gloom; I just wanted to show you where I'm going to live someday.
Besides, it won't last forever, and pretty soon there'll be perpetually sunny skies and beach days, forever and ever amen. Mmm SoCal.
Happy Gloomy Tuesday!